We're here for you
There can be a lot to think about before you arrive, that's why we're here to help you get organised.
Whether you're curious, creative, groundbreaking, committed to making an impact, becoming a pioneer or simply being yourself – we've put together our guide on accommodation, wellbeing, finances, travel and more to get you ready to start your Manchester journey.
Number one
We're the world's number one university for social and environmental impact (THE, 2021)
Welcoming community
Our community is committed to building a better future.
Key information about starting at Manchester
Become a student
Make sure you've completed IT sign up and online registration.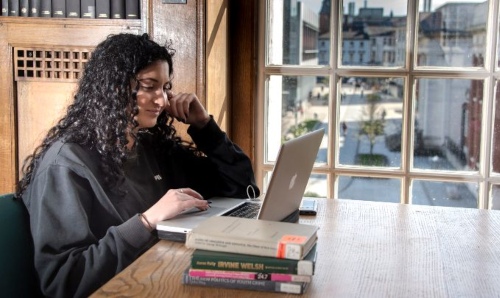 International guidance
Quarantine and testing requirements
We're looking forward to welcoming you to Manchester and we want to make the transition from your home country to the UK as easy as possible.
We've put together some useful information around quarantine, terms you might be hearing, what you will have access to once you're here and how we'll support you throughout.
Belong at Manchester
Belong at Manchester
Our University Chancellor, Lemn Sissay MBE, welcomes you to the University and to belonging to our Manchester community.
Supporting you
Help and support services
There's so much to do and think about in your preparation for starting your studies.
We try to provide as much help and support as possible to make the process of becoming a student straightforward. If you find yourself confused or in need of some help then we're here for you.
Teaching and learning
Find out how we're delivering the best blended teaching and learning experience.
FAQs
Find out the latest information and advice on coronavirus and your studies.
Download your guide
Your Get Ready guide
Misplaced the email with your downloadable Get Ready guide? No problem, we've got it here for you.